Edit

The South

Although the southern parts of the city might not have the luxuries of the north or the down town vibe of the east, but these suburbs still have their own sort of charm. Here small neighborhood owned shops often run rampant, individuals often know each other by first name. The west is a quaint, quiet part of town. It's the sort of place where children can be seen playing safely on the sidewalks and clamoring in the park. On the weekends in the families often take to the beach to enjoy the warm waters that surround the city.

What's You'll Find Here

Edit

Hyde Park

Hyde Place takes up a large part of the Southern side of the city and includes a large playground, several fountains, and a small garden. The park is open from five in the morning till midnight though many shady characters may visit this place while it's technically "closed". The park has also been a venue for several concerts and hosts many holiday related events. Under a full moon, witches are often seen here for the sacred ground beneath the iconic Weeping Beech.

Edit

The Outskirts

Beyond the city limits and over the bridge lies the deep, dark, and almost impenetrable forest. Often times seen as a way to guard this magical city from the world that surrounds it, many are entirely ignorant of the evil that may creep between those tree trunks. Many were-creatures use the forest for the transformations of their newest members and some even take to hunting here. It isn't particularly peculiar for people to go missing within this forest but once you get through, the rest of the world awaits.
i set a course for winds of fortune
72.168.176.115Posted On June 14, 2017 at 5:06 PM by Troy Marks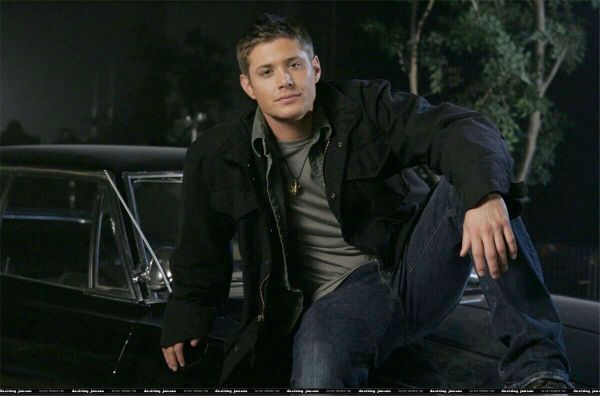 It was easy to see that whiskey wasn't something of the norm that Dorian chose to drink but at least he was holding his own. He certainly got points for that. Troy wondered what he usually drank but then Dorian agreed with him about it and he could tell he was really trying not to squeak the words out past the burn. It was quite amusing but he was going to behave for once and only smirk knowingly as he nodded and held up his glass in a toast before taking another sip. It seemed he wasn't the only fae attracted to those that were supposed to be the bane of his very existence. He never would have thought he'd fall in love with a vampire and yet here he was. Dorian had been bit by the bug too, it would seem. He was curious of their relationship and how it came about. He wondered if Dorian let his boyfriend bite him. Not that he could say anything against it since he himself had been letting Amelia do it and it was always him asking her to.

He totally believed that if he had not requested it, Amelia would probably have never asked. She admitted that she had not drank from live veins for centuries. She had been drinking from cups and blood bags. He was shocked that he actually found pleasure in her biting him. It turned him on and he didn't understand it at all. He knew that he would never let another vampire bite him but somehow when Amelia did it, it was okay. It was more than okay. He did have thoughts on the baby too, what exactly it would be. It could be human for all he knew, or it could be vampire, like its mother. It could have fae in it, like him. He had no idea and he was curious but somehow he knew he would love it either way. He nodded in agreement when Dorian said that he believed people met for a reason.

"I couldn't agree more. Cheers to that."

He held up his glass for a toast, watching Dorian take smaller sips. His lip quirked in amusement. He was disappointed to find that Dorian had no idea to take over a monarchy himself. He rather thought it would fit Dorian to have a title. It seemed like he was used to being royalty anyway. But as long as he was happy, Troy was happy. When he asked about Andras, he could see the instant recognition on Dorian's face. He leaned in a little, curious to know that the other fae had to say about this guy. He was interested to know Dorian met him before Sacrosanct and that he had indeed had a monarchy at the time. Troy nodded, confirming what Andras had told him himself. When Dorian paused, he kept his patience, letting the other fae think before saying more since apparently he was taking into account that Troy was only considering the idea because of his unborn child.

He nodded when Dorian finished explaining. He felt that Andras was a good guy so maybe it was worth a shot. But first he would need to know the fae leader's ideas on vampires.

"Do you know his opinions of vampires? I couldn't have him protecting the mother of my child if he has any ill intentions toward her kind."

He would have no doubts and maybe that made him a hypocrite since he himself had hated all vampires before meeting her but when it came to his growing family, he would risk nothing, especially their safety.


Replies

Post A Reply