Edit

The South

Although the southern parts of the city might not have the luxuries of the north or the down town vibe of the east, but these suburbs still have their own sort of charm. Here small neighborhood owned shops often run rampant, individuals often know each other by first name. The west is a quaint, quiet part of town. It's the sort of place where children can be seen playing safely on the sidewalks and clamoring in the park. On the weekends in the families often take to the beach to enjoy the warm waters that surround the city.

What's You'll Find Here

Edit

Hyde Park

Hyde Place takes up a large part of the Southern side of the city and includes a large playground, several fountains, and a small garden. The park is open from five in the morning till midnight though many shady characters may visit this place while it's technically "closed". The park has also been a venue for several concerts and hosts many holiday related events. Under a full moon, witches are often seen here for the sacred ground beneath the iconic Weeping Beech.

Edit

The Outskirts

Beyond the city limits and over the bridge lies the deep, dark, and almost impenetrable forest. Often times seen as a way to guard this magical city from the world that surrounds it, many are entirely ignorant of the evil that may creep between those tree trunks. Many were-creatures use the forest for the transformations of their newest members and some even take to hunting here. It isn't particularly peculiar for people to go missing within this forest but once you get through, the rest of the world awaits.
carry on, you will always remember
72.168.177.17Posted On June 25, 2017 at 2:57 PM by Troy Marks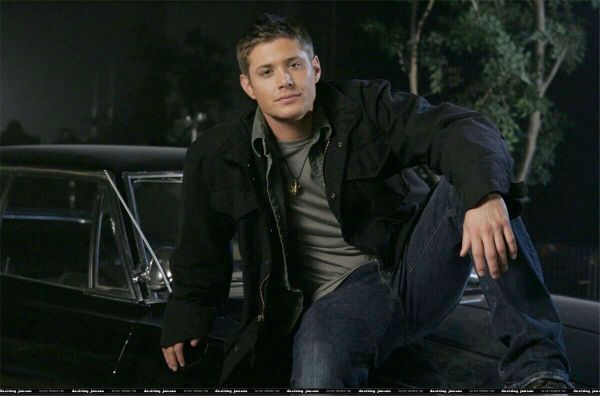 He knew him and Dorian had never outright spoke aloud about his feelings on vampires or how he came to be that way but it seemed either way the other fae had picked up on his loathing for vampires pretty early on. He could see the surprise Dorian tried to mask over their newfound situation and it was still pretty surprising to him too that he had found true love with a vampire and was now expecting some kind of child with her. He didn't know what to expect with this. It had never been documented before. There would probably be a lot of humans and supernaturals wanting this child and Amelia for experiments but he would never let anything happen to them. It would be over his dead body. He was filled with questions of this child and what to expect but of course no one could tell them that. Not even a good history or biology book could tell them what to expect because this was a first.

He wanted to celebrate the future birth of his child but he had so many questions still that no one could answer. He didn't know what the child would be or how fast it would grow. He didn't know if it would age at all and if it would have any powers. All he knew was that he was going to protect it and Amelia with everything inside him. He sensed that maybe next time, he could offer Dorian something like wine though for toasts. That was probably more his taste. He was glad that Dorian had something to offer on Andras since Troy knew next to nothing about the man. Maybe he should have eard of him but he tended to spend more time away from Fae in general so he fell out of the loop on current politics and monarchies. He was on his own going where the council pointed him so if he was going to even think about joining another monarchy, he needed to know that his family was safe.

Dorian seemed surprised when he asked how Andras felt about vampires. It only made sense. He had to know before he made any decisions. If Andras held any ill will toward the species then there was no way he could trust him with Amelia and their unborn child. Dorian then said that he never asked him but that Troy should investigate and let him know what he learned. Troy nodded.

"Will do, then."

He knew that it was only a matter of time before Amelia and the child became a target. Who wouldn't be intrigued with the thought of a vampire being pregnant by a fae? A vampire being pregnant is a miracle never meant to happen in itself, let alone pregnant by another species, one it was meant to prey upon. It would be talked about and others would want to experiment and study them. He would never abide by his family becoming guinea pigs to research, no matter how good the intentions. They would not be dissected like pigs while he was alive. He was grateful that Dorian offered assistence should he ever need it for protection of Amelia and the child. He smiled.

"I will keep that in mind. Thank you."

He didn't want to have to call on anyone to save his family. He wanted to be strong enough to do it himself but at the same time, not even his pride would get in the way of their protection. If he ever felt out of his element or overwhelmed, he wouldn't hesitate to call in assistence, no matter how desperate he needed to sound to get it. He glanced up as Dorian drank the last of his drink and stood up, offering Troy a card. He told him to call should he ever need him and that he would like to meet Amelia and the child some day.

"I'll be sure that happens some day. I'm sure Amelia would be glad to know there is another happy couple to talk to. I should probably be heading back home too. It was good to see you, Dorian. I'll keep your card on hand."

He tucked it away in his pocket even he said it, holding out his hand to shake Dorian's in farewell before he turned and walked out of the bar, eager to get back home to Amelia and their unborn.


Post A Reply